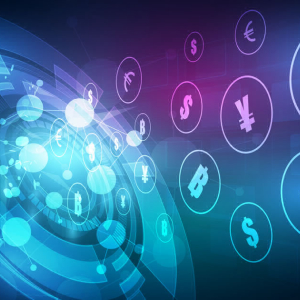 As institutional interest in cryptocurrency markets rises, old security-as-a-service solutions are making way for a revolutionary transfer service developed by Fireblocks.
From Startup to Preferred Security Provider in Six Months
In under six months, Fireblocks has gone from Swisscom Ventures-backed startup to the preferred platform for streamlined digital asset transfers. Galaxy Digital, Celsius, Genesis and other large institutional players are now using the company's 'Secure Transfer Environment' to move an estimated $2.5 billion in digital assets each month.
The companies use Fireblocks to store and transfer digital assets across their ecosystems. They have replaced legacy security structures involving protecting keys via cold storage or hardware wallets to Fireblocks' unique structure that deploys patent-pending chip isolation security and MPC technology.
Traditionally, orders took up to 15 minutes to settle, required multiple checks of wallet addresses, advance micro-transactions, and the use of two different channels.
Fireblocks' technology allows for the secure and streamlined trading of digital assets between exchanges, wallets, custodians, and counterparties that removes both risk and the need for cumbersome procedures. It now fuels over one percent of daily top10 digital asset transfers. That rate is growing 150 percent month on month.
Institutional Players and The Need For Speed
Galaxy Digital's Chief Information Security Officer Ivan Brightly describes Fireblocks' technology as a game changer:
"Moving digital assets 24/7, across the globe, uninterrupted, while meeting all enterprise security requirements is industry changing. For digital asset trading operators, the Fireblocks platform provides a robust security system for digital assets, whether stored or in transit."
–  Ivan Brightly, Chief Information Security Officer at Galaxy Digital
Celsius, the fast-growing DeFi company says that Fireblocks enables the company to "… securely and efficiently manage a multitude of digital assets across a wide range of trading venues all from one platform."
The Fireblocks Secure Transfer Environment gives financial institutions an ultra-secure account that connects to a high-speed payment network, enabling the swift and secure movement of blockchain-based digital assets. The company supports over 180 tokens and has obtained secure access to 23 exchanges.
Having set out to remove the bottlenecks that can arise when security considerations are particularly high for large transactions, Pavel Berengoltz, VP of R&D and Co-Founder of Fireblocks, described the company as eliminating "the main security issue of deposit addresses with our Secure Transfer Environment, [so] customers can move their digital assets 1000 times per day at the click of a button. They don't have a fear of losing it to a hacker, rogue employee, or human error."
["source=cryptobriefing"]