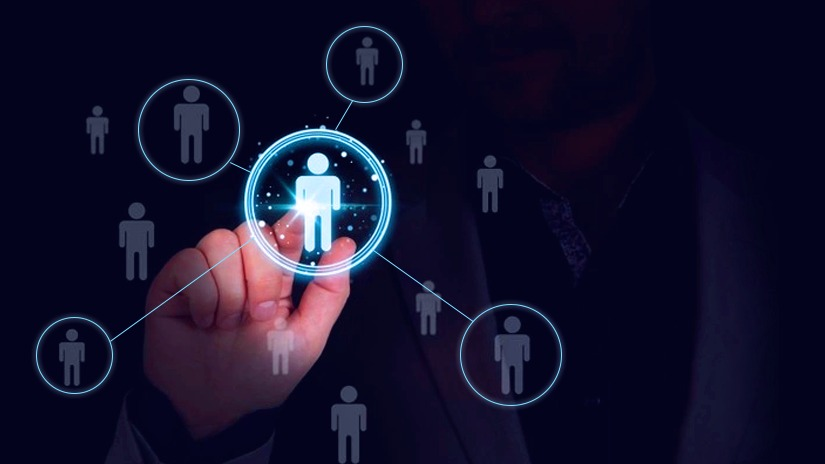 The 360-degree view of a customer has been the holy grail through the evolution of the digital era. All brands consider this single customer view as the key to increasing customer acquisition and improving customer experience. It may not be a realistic goal to achieve for most organizations with well-entrenched legacy systems that operate in silos. Changing it all overnight is neither possible nor logical. Of course, the price tag of a complete overhaul would be steep. Does that mean unified customer data will remain a buzzword for such organizations? Take heart, there is a solution.
Customer touchpoints and identity resolution
Identity resolution technology can combine multiple identifiers of a customer into one identity so that carriers can get a holistic view. Let's look at a few of these touchpoints to understand why identity resolution is not just a gimmicky buzzword.
A typical insurance customer can fill in an inquiry form on the insurance website, send an email to the support team, call them directly or even text them on chat.  The same customer can also have a personal policy plan and simultaneously come under a family or employer plan. A lead can enquire about policies and eligibility information directly with an insurance agent, respond to a social media campaign or create an account for themselves directly on the website. Same customer but different touchpoints. Digital technology has opened up a variety of channels that have made it easier than ever before for customers to engage with insurers. However, more channels also mean a higher risk of data duplication. How do insurance companies consolidate each customer touchpoint to build a truly unified customer view? The answer to that lies in identity resolution.
Customer Data Platform (CDP) can be revolutionary for  insurers
A CDP is a fairly recent entry into the Martech space as a response to a better customer experience. Marketing technology, also known as MarTech, describes a range of software and tools that help in achieving marketing goals. CDP is purpose-built for API-driven ecosystems.
The advantage of a custom data platform is that it can also be integrated with offline sources as well as legacy databases and infrastructure.
Identity authentication through the use of a Customer Data Platform can integrate customer interactions even if the customer is not registered on the database. For example, a customer visits the insurance provider's website and finds out the quote for his auto insurance but then drops off without completing the process.  Since this is a discovery phase, the CDP records the activity and assigns an anonymous ID. The customer will then receive a personalized app push notification. If the individual were to complete their application, the Customer Data Platform would identify the mobile device ID or browser cookie and integrate both interactions into a single journey.  This avoids duplication and offers insurers a holistic view of customer interactions.
Challenges to effective identity resolution
Insurers are not blind to the significance of identity resolution. Companies in the US are expected to spend around $2.6 billion on identity resolution technology, according to one report. But despite the growing interest in Customer Data Platforms, there are certain roadblocks to successfully building a unified customer view.
1. Intra-organizational silos
Identity authentication can be carried out only to the extent by which data is shared within the organization. Customer interactions from one department or support channel might not be shared with others, for instance. This is especially true if there are multiple legacy operating systems in place. Before embarking on a mission to gain a single view of the customer, insurers need to reassess their technological infrastructure to check if it supports it. While a  modern insurtech solution can help overcome organization silos more easily, it requires more work in older technology frameworks.
2. Privacy and regulatory policies
The recent regulatory laws around consumer data privacy have threatened to obstruct a company's view into user cookies, location data, etc. Unless a user explicitly agrees to the use of cookies or shares their location, insurers might not be able to successfully track them and map their journey. This poses a challenge to identity resolution technology that uses unique identifiers. However, multiple third-party vendors are offering new software solutions to circumvent this, such as user graphs based on private first-party data.
These data regulations generally apply to prospects or leads who have not signed up, so existing user information can still be linked through identity authentication. For example, if a customer has coverage for auto insurance with a company but also comes under a separate family health insurance plan by the same insurer, the Customer Data Platform should be able to identify them as a single customer. This will not be affected by data regulatory laws.
Business outcomes of identity resolution
Identity resolution technology is more than just a nice-to-have feature, it can lead to real revenue and productivity gains for insurers.
Prevention of fraud: Access to a unified set of records for each customer can help assess and prevent possible fraudulent claims. It can also identify if a single user has applied for a policy repeatedly through different channels.
Customer service: In customer service, for example, agents can have a complete view of the customer's history, enabling them to provide more targeted support. This, in turn, improves customer satisfaction and retention rates. A 360-degree view of the customer can also reduce the average resolution time for each query because customers will not be required to provide their entire history – the agents will already have access to it. This can give agents a fair idea about the context behind a query before even getting in touch with the customer.
Sales and new business: Insurance agents will also be able to suggest personalized policy plans to customers, which can increase conversions. Identity resolution can significantly contribute to upsell and cross-sell opportunities within an insurance company because insurers have a full view of their customer across all touchpoints. If, for example, an individual already comes under a family or company plan, sales teams do not have to keep targeting them separately for policy upgrades.
Marketing campaigns: In marketing, identity resolution can ensure that customers are not sent repetitive or irrelevant communication just because their information is stored separately across the organization. This can help insurance marketing teams create more structured and targeted campaigns. For example, if a lead doesn't complete a policy purchase, an automated mailer can be sent to them, encouraging the lead to pick up where they left off. These personalized campaigns have a far higher success rate than generic campaigns.
Gaining a unified customer view has always been a pipedream for insurers, but it's becoming increasingly possible through sophisticated identity resolution software. Investing in identity resolution technology can help insurers offer a personalized and seamless customer journey and encourage higher customer loyalty.
["source=simplesolve"]