Readdle's popular Spark email app expanded to the Mac late last year, and now the company has introduced a major update that brings a new Smart Search feature.
According to Readdle, there are several under-the-hood changes that have been made to enable the new search feature and to make it speedy. Smart Search is able to provide instant access to files and attachments as well as relevant search suggestions, all displayed in an intuitive UI.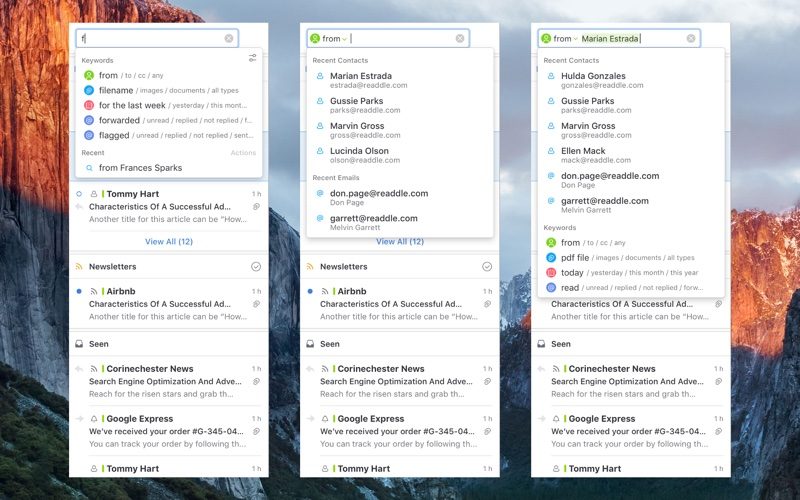 Search queries are visualized with smart keywords to get to relevant results more quickly, and keywords can be customized to fit specific criteria like emails from the last week or emails with attachments. It also supports natural language, so searches like "show me emails from Eric from the last two weeks" will bring up the relevant content.
Along with the new search feature, today's update also includes syncing for snoozed emails, reduced CPU consumption, and improved memory and disk usage.
Spark for Mac is available for free from the Mac App Store starting today. [Direct Link]
["Source-macrumors"]