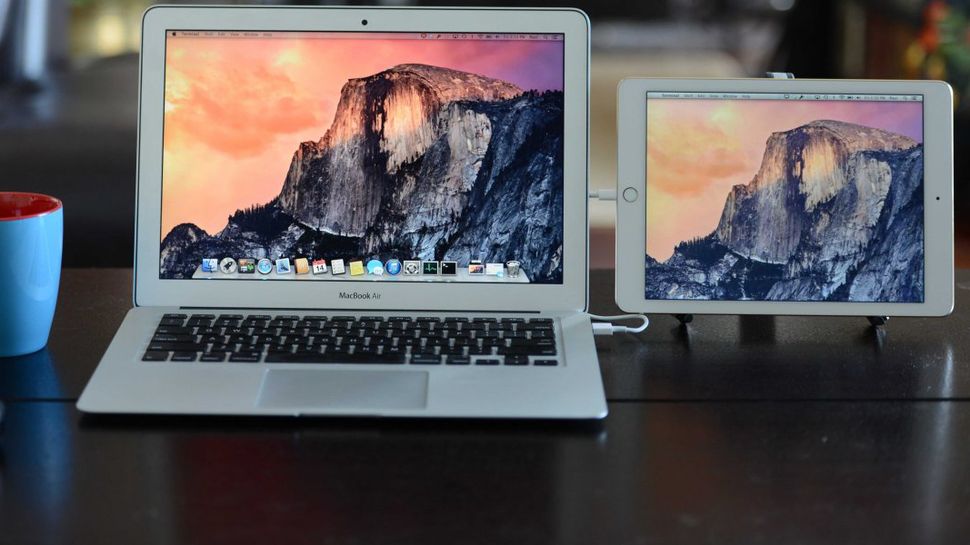 It's still early in 2018, technically, and like clockwork the Apple rumors are already spinning away. However, we've heard very little about the would be macOS 10.14, which we all assume will be the name of the next version of Apple's Mac operating system (OS).
Short of the rumor that this year's take on macOS will incorporate iOS apps in some unknown, seemingly impossible way, there simply isn't much that's known or at least rumored regarding the OS. This is largely normal, as Apple rumors generally tend to revolve around the hardware, not the software.
So, that leaves us with plenty of room to wax philosophic about how we think this year's release should go down, but more importantly what we want to see from the end result. Enjoy the deep dive you'll find below, and come on back, as this article will be updated with every sliver of concrete information that comes in to us at TechRadar HQ.
Cut to the chase
What is it? The 2018 edition of Apple's Mac operating system, macOS
When is it out? Likely September or October 2018
What will it cost? macOS 10.14 will likely be free
macOS 10.14 release date
At the moment, when Apple will release macOS 10.14 is entirely unknown. However, we can attempt to triangulate a release date through looking back to releases of the past.
Since 2013 and the release of OS X 10.9 Mavericks, Apple has teased its latest version of the Mac OS during its annual Worldwide Developers Conference (WWDC) keynote in early June, followed by a full release September or October of the same year. Apple has also done this completely free of charge since then.
There's currently nothing to indicate that the macOS release cadence or pricing scheme will deviate from this trend.
So, that leaves us with the strong expectation that Apple will tease what macOS 10.14 has to offer in June at WWDC, release a public beta test around a month later and drop the final product in September or October for all to enjoy.
macOS 10.14 specifications
Knowing next to nothing about macOS 10.14, it's tough to say exactly which Mac hardware will support the next version of Apple's Mac interface. But, again, we can look to the previous year's requirements for an idea of what to expect this year.
First off, prepare for macOS 10.14 to require at least 14.3GB of hard drive space for the installation, as that's what was required last year. To keep it on the safe side, make it 20GB.
Next, Macs that received the 10.13 upgrade were required to be equipped with at least 2GB of memory (or RAM) and running OS X 10.8 or later. Last year, this is what that managed to cover product-wise:
MacBook (Late 2009 or newer)
MacBook Pro (Mid 2010 or newer)
MacBook Air (Late 2010 or newer)
Mac mini (Mid 2010 or newer)
iMac (Late 2009 or newer)
Mac Pro (Mid 2010 or newer)
So, while these required model years rarely change year-over-year with new releases of macOS, if your Mac model is older than the minimum release year, you might have to buy a new Mac to enjoy this next version of the OS. However, wait until these hardware requirements are published before leaping onto a new Mac!
What we want to see in macOS 10.14
Every time Apple releases a new version of macOS is an opportunity for the company to improve on past shortcomings as well as fulfill the wildest computing dreams of its fans. But, mostly, we see Apple simply smooth out proverbial edges and increase quality-of-life in using the OS. With that in mind, here's what we want to see in macOS 10.14.
iOS apps on Mac
Now that it's been rumored about and reported on so long, the idea of iPhone and iPad apps on macOS has grown on us. We're hyped by the idea of continuing work from our iPhones straight away on our MacBooks – or polishing off that top score upon sitting down at the desk.
However, Apple needs to nail how this is going to happen if the odds of a Mac computer with a touchscreen remain slim to none. Will the mouse or touchpad simply stand in for our digits, or does Apple have something clever in its core?
More active Siri
Honestly, Siri on Mac (much less, iPhone) is only about as useful as how often you remember to ask for its assistance – and even then your mileage may vary. So, we'd like to see Siri on Mac begin to act more like, say, Cortana does on Windows 10.
We've already given over our permissions to Siri so that it can access our data – whether in Apple's general end-user license agreement for macOS or when we configured the tool. So, why not leverage that more?
A Siri that makes that meeting reminder for you or directs you to a better deal online without your asking is far more helpful than having to remember it's there first.
Deeper ecosystem control
Frankly, Apple fans should feel more rewarded for the thousands of dollars or pounds it takes to be such a diehard fan. One fine way of doing that is opening macOS up to control and manage other Apple devices under a particular user's Apple ID.
Imagine being able to see your iPhone's storage and manage it from your Mac, for instance. Or, on a related note, triggering an App Store download on your iPhone from your Mac – before or after making the space for it from macOS. It's a small thing, but such a chance would help keep fans feeling rewarded for going all-Apple, as it were.
These are the best Macs we've tested within the past year
Related product: Apple Mac Pro
 FOR
Ground-breaking design

Very compact
 AGAINST
Long in the tooth

Can be tricky to upgrade
["Source-techradar"]