Twenty-six percent of android programmatic in-app advertising impressions in 2019 third quarter were fraudulent, according to a report by Pixalate. The company is a global fraud management platform operator. The company's 2019 Mobile Advertising Supply Chain Safety Report reveals that invalid traffic is turning into a costly affair for mobile marketers.
The findings show that 33% of ad transactions also went to brand-unsafe apps. The report provides detailed analysis of the industry. Pixalate's report concentrates on National Security, Consumer Privacy, and Ad Fraud risks stemming from apps in the Google Play Store.
Pixalate analysed of 3.2 million Google Play Store apps. It found 500,000 support programmatic advertising. It includes a deep-dive into foreign-registered apps. This includes apps from China, Russia, and traditional shell company locations. The company's analysts also highlight which "dangerous permissions" app developers request most often.
The report contains a wealth of insight, split by the potential risks to different audiences. Findings include:
National Security Risk
Up to 72% of the top 10,000 US programmatic-supported Play Store apps are registered in foreign territories, including China, Russia. Traditional shell company locations also form part of the 72% segment.
Consumer Privacy Risk
Over 80% of the top apps have "dangerous permissions," including GPS coordinate access, camera and microphone access, and more. Dangerous permissions cover areas where the app wants data or resources that involve the user's private information. It could also potentially affect the user's stored data or the operation of other apps. For example, the ability to read the user's contacts is a dangerous permission. If an app declares that it needs a dangerous permission, the user has to grant the permission to the app. Until the user approves the permission, the app cannot provide functionality that depends on that permission.
Around 12% of Play Store apps were found to have no privacy policy at all.
Sixty-three percent of adverts also went to apps that were able to reach children.
Chinese apps had some of the highest invalid traffic rates at over 33%. A closer look at the Google Play Store reveals that more than 500,000 Android apps now support programmatic ads. That's approximately 16% of 3.2 million apps on the store.
Programmatic in-app: Dangerous Liaisons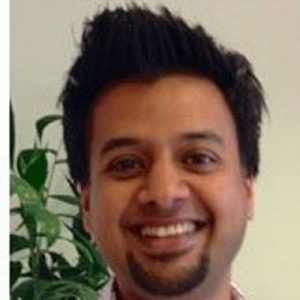 "We were surprised the majority of top US apps running programmatic-advertising registered in foreign countries," said Jalal Nasir, Pixalate's CEO. "Given the heightened national security concerns together with the plethora of private consumer data app developers can access. We encourage advertisers to pay special attention to the data collection, transmission and storage practices of their app partners."
Pixalate's report contains detailed information regarding the 881,000 apps that were delisted from the Google Play Store from Q1-Q3 2019. This includes trends surrounding registration information, "dangerous permissions" requested, and more.
In November the US federal government announced a national security review into Beijing-based TikTok. TikTok has been growing more popular among US teenagers at a time of growing tensions between the US and China over trade and technology transfers. The FBI's has also recently announced that Russian apps will be treated as "potential counterintelligence threat[s]."
Pixalate's analysis provides advertisers, consumers, and other stakeholders with a transparent look at the state of national security, consumer privacy, and brand safety risks that exist in the Google Play Store app ecosystem.
Enterprise Times: What this means for business
At a time when businesses are becoming more aware of importance of protecting consumer data, this report is truly worrying. The study highlights the dangers and challenges Android apps may pose to user privacy and security. However, the problem with programmatic in-app advertising is that these challenges may not be addressed fast enough. Google has taken steps to remove fraudulent apps. The company announced the App Defense Alliance back in November to reduce app-based malware across the Play Store. This is a growing marketplace. In September 2019, IAB Europe, the European industry association for digital marketing and advertising ecosystem published its latest industry report. The latest research reveals programmatic revenue grew by 33 percent in 2018, topping €16.7bn. Consequently, businesses have to seriously pay attention to these dangers and challenges.
["source=enterprisetimes"]