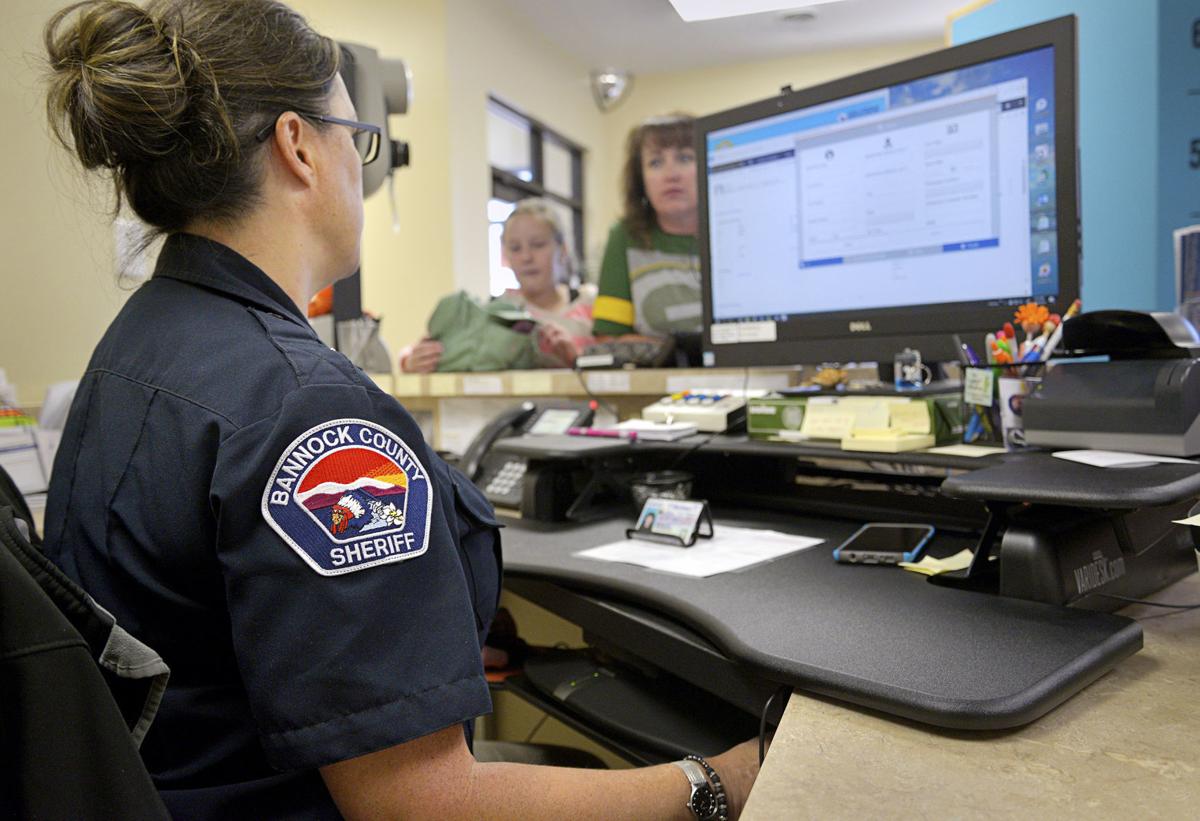 A software hullabaloo caused the closure of driver's license offices throughout the state Tuesday, and has reportedly been interfering with the ability of law enforcement officers to access computerized records.
Idaho Transportation Department officials issued a Tuesday news release advising sheriff's offices to "close their (driver's license office) doors while troubleshooting continues." The department attributed the problems to a "multistate outage by the vendor that provides driver's license issuance through the Idaho Division of Motor Vehicles."
ITD Division of Motor Vehicles Administrator Alberto Gonzalez said a statewide solution should be implemented by Thursday. Gonzalez said the outages should cease once the state makes an update allowing county staff to input customer information for storage on a server, rather than forcing them to interact in real time with the vendor's software. Information will be shared with the vendor at the end of each day, he said.
County sheriffs fear the solution may be more complex. They insist they've had recurrent software problems since Aug. 13, when Idaho's new Gemalto software system was rolled out statewide.
Bannock County Sheriff Lorin Nielsen said he doesn't plan to abide by ITD's suggested fix — believing it would force customers to return to the driver's license office at least a couple of more times to have their photos processed and their information verified, and would also pose an undue burden on his staff to upload information at the end of the day.
"Every sheriff that I've had communication with is not going to follow it," Nielsen said.
Bonneville County Sheriff's Office Sgt. Bryan Lovell said the Driver's License Office can still accept applications for concealed weapons permits, but cannot issue permits. The office is also able to process changes to the sex offender registry.
The license office at the Bonneville County Annex was a ghost town where deputies waited to answer questions for anyone who needed a driver's license. The office directed media questions to Lovell.
"We're just as frustrated as the public with the delays," Lovell said. "I don't think everybody understands that we're at the mercy of the system that belongs to the Idaho Transportation Department."
Sheriffs say the software has hamstrung their ability to serve customers, crashing frequently and contributing to wait times in excess of four hours for customers seeking driver's license renewals. Idaho is among the few states in which sheriff's offices are charged with issuing drivers licenses — a fact many sheriffs, including Nielsen and Bingham County Sheriff Craig Rowland, would like to change, given the recent software headaches.
Rowland's chief deputy recently resorted to issuing a handwritten note in lieu of a learner's permit for a young driver, unable to process the document officially.
Nielsen has encouraged local police departments, as well as state police, to be lenient in citing motorists with licenses that have expired within the past few weeks. Since the unveiling of the new software, Nielsen said deputies have only sporadically accessed personal data and driving-record information on their computers when they've run motorists' licenses during traffic stops.
The new software, which has been in the works for about two years, is intended to bring Idaho into compliance with federal REAL ID security requirements, which will be mandated by October 2020 for citizens using their driver's licenses as identification for commercial flights.
"The sheriffs at this time, we're saying, 'Enough is enough. This is nothing but very, very poor service from the state DMV,'" said Nielsen, who kept his license office open Tuesday, contrary to ITD's advice. "I really don't know what the state is doing. I don't think they even know what they're doing."
Nielsen said customers often drive long distances to Pocatello from surrounding areas. Some customers have come repeatedly during their lunch hours and have yet to get their licenses renewed, while others haven't been able to take driving tests, he said.
Leaders with the Idaho Sheriff's Association hosted a press conference about the issue on Tuesday afternoon. The association's president, Canyon County Sheriff Kieran Donahue, has asked Gov. C.L. "Butch" Otter to extend expired state drivers licenses by 90 days.
"Unfortunately, the sheriffs of the State of Idaho have taken the brunt of the customers' dissatisfaction," the association's president, Canyon County Sheriff Kieran Donahue, wrote in a recent letter to Gov. C.L. "Butch" Otter. "The vast majority of the sheriffs in the state feel that it is time for this state to consider removing driver's license as a function of the sheriff and move it squarely to ITD where it belongs."
License offices were closed for two days prior to implementation of the software for training. In an Aug. 27 letter in response to Donahue's concerns, Gonzalez reasoned many of the problems associated with the rollout resulted from too few sheriff's offices sending staff to the training. Gonzalez also suggested forming a workgroup including members of both ITD and the association to find solutions.
Rowland said his entire staff was trained, and he has a designated "super user," who underwent extra training to field questions from surrounding counties. Yet, he chose to close his office Aug. 27, even before ITD's recommendation, based on the software challenges.
Rowland said a help line tasked with answering questions about the new software has been so overwhelmed by calls, it's been limiting staff inquiries to 5 minutes. He's had staff use personal cellphones to maintain communication with the help line.
Rowland believes the state should have tested the system on a trial basis in a couple of small counties to work out the bugs before rolling it out statewide.
source:-.postregister.