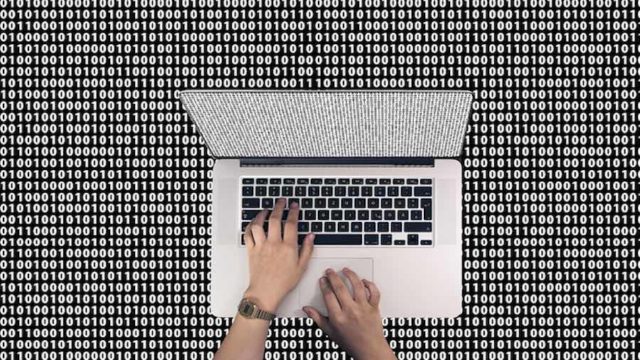 Whether you are an aspiring programmer or you are already one looking for a new project, it's always wise to keep an eye on the top programming skills demanded by employers.
And one thing clear: employers really, really want software developers who can maintain databases with SQL and develop projects in Java. Back in 2019, other reports also confirmed that SQL and Java are top tech skills demanded by employers.
The latest report comes from Dice.com which analyzed programming skills data from Burning Glass — an analytics software company that provides real-time data on job growth, skills in demand, and labor market trends.
The chart below (with data pulled from the past 30 days), clearly shows that, when it comes to programming skills, SQL is the top programming skill for employers.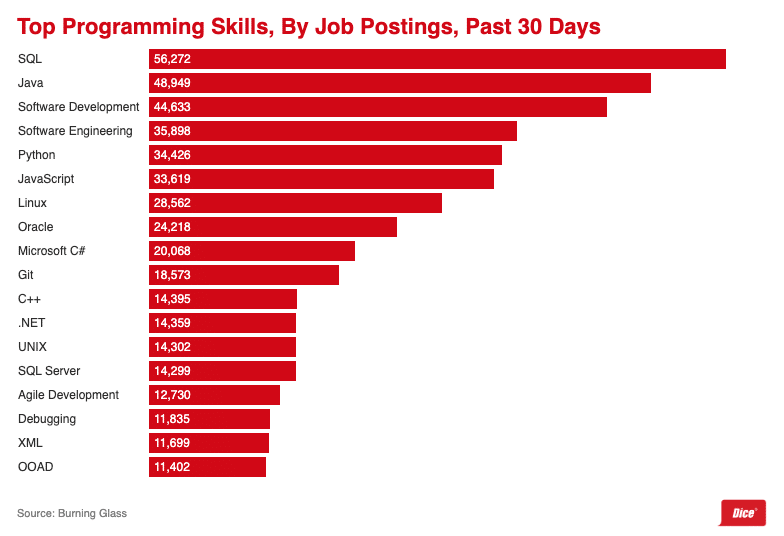 The second in-demand programming skill is Java which has continued to dominate the charts for decades now.
It is also interesting to note that other technologies which have been ranked highly, such as Python, and Linux, are also very old (especially by technology standards). This can be owed to the fact that many companies have built their legacy applications using these languages and tools, and thus must keep using them.
Another very strong reason behind these rankings is the prevalence of these skills. There are always candidates who know how to use these programming techniques.
Now, this an important consideration for companies that don't want to spend months searching for one developer who works on a relatively-unknown platform for building specialized apps or managing databases.
Companies tend to build their latest products and infrastructure in battle-tested languages that they know will work. For instance, R is a great language for data analytics, but millions of technologists already know how to code in Python — which is why it has become much more of a go-to language for data-related tasks.
["source=fossbytes"]