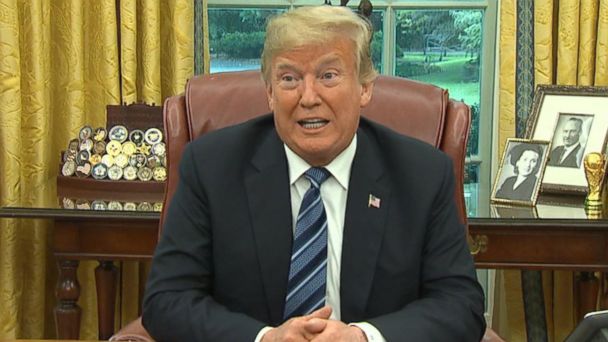 President Donald Trump is circling back to his claim that the death toll from Hurricane Maria last year was inflated and says the number rose to 3,000 "like magic."
He also complained Friday that the Puerto Rican government commissioned an independent study by researchers from a Washington-based university to determine how many people died in the storm. He says, "This method was never done with previous hurricanes because other jurisdictions know how many people were killed."
Trump tweeted that the number of dead climbed from 16 to 64 "over many months." He says, "Then, like magic, '3000 PEOPLE KILLED.'"
He wrote: "FIFTY TIMES LAST ORIGINAL NUMBER – NO WAY!"
Trump's latest grumbling on the Maria death toll comes as Tropical Storm Florence inundates the Carolinas, killing at least four people.
President Donald Trump is rejecting the official death count from Hurricane Maria and falsely accusing Democrats of inflating the Puerto Rican toll from the storm last year to make him "look as bad as possible."
And he did this as Hurricane Florence bore down on the U.S. on Thursday.
Public health experts have estimated that nearly 3,000 perished because of the effects of Maria. But Trump, whose efforts to help the island territory recover have been persistently criticized, was having none of that.
He said just six to 18 people had been reported dead when he visited two weeks after the storm and suggested that many had been added later "if a person died for any reason, like old age."
SourcE;-abcnews.