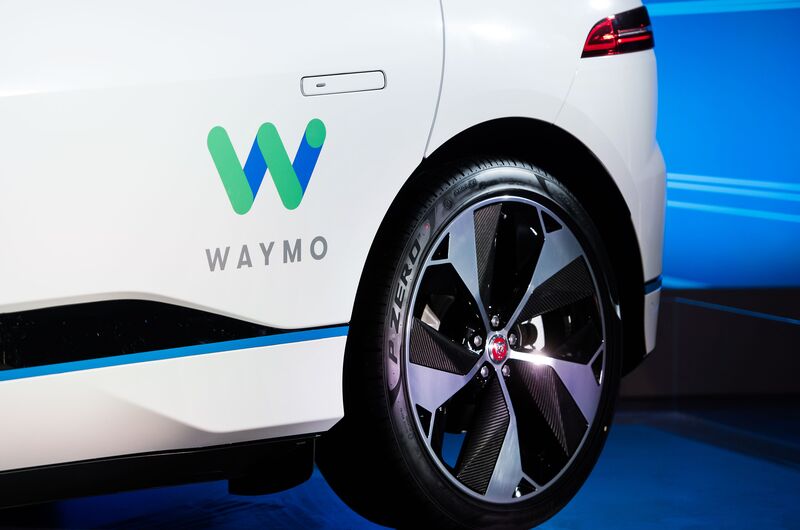 When Google set out to tackle the smartphone market with its Android operating system, it picked off the more vulnerable subscale brands with little software expertise.
Within three years, those phone makers had surged up the sales charts to become the biggest players. At the time of Android's launch in 2008, Samsung Electronics Co. Ltd. and HTC Corp. were the sixth- and fourth-largest smartphone makers, according to research firm Gartner Inc. By 2011, with phones running on Android, Samsung had leapfrogged Nokia Oyj and Blackberry Ltd. (known as Research in Motion at the time) to assume the top spot, and HTC had caught up with those two market leaders.
Waymo, which started as Google's autonomous car project, seems to have taken a page out of that playbook. So far, it has secured partnerships with Fiat Chrysler Automobiles NV and Jaguar Land Rover Automotive Plc. A separate agreement with Honda Motor Co. is in the works, according to an excellent profile of Waymo CEO John Krafcik by my colleagues Mark Bergen and Keith Naughton.
There are distinct parallels. In the mass carmaker space, Honda and Fiat Chrysler lag significantly behind the dominant players. In luxury cars, Jaguar Land Rover's sales rank well behind BMW AG, Volkswagen AG's Audi and Daimler AG's Mercedes-Benz. Fiat Chrysler CEO Sergio Marchionne is famously stingy when it comes to research and development, and the 2.9 percent of revenue that the Italian carmaker budgets for those ends is less than half the average spent by its peers.
There are differences, of course. Android was offered to phone makers free. Waymo is buying fleets of cars from Fiat Chrysler and Jaguar Land Rover. That may also be an effort not to repeat some missteps with Android, which spread quickly among phone makers but took years to produce upmarket versions that could better compete with Apple. By starting off with a premium carmaker such as Jaguar Land Rover and a user experience focused on the Waymo brand, parent Alphabet Inc. may delay a race to the bottom of the market and the ensuing commodification of robotaxis.
The automotive giants are also cognizant of how Android ultimately proved to be something of a Trojan horse, with its data strengthening Google's mobile ad platform.
At CES last year, for instance, BMW showed off a concept car boasting widescreen TVs for the passengers. Yet when I asked development chief Klaus Froehlich how the Munich-based carmaker, which doesn't have its own content business, planned to monetize that technology without the input of a Silicon Valley or content player, he was adamant that he would not be letting Apple or Google into the car.
I find it hard to believe that Google wants to use its $102 billion cash pile to put several million robotaxis on the road. But ultimately, it may not need to. Android effectively meant that smartphone makers had to demonstrate to consumers that they had an operating system that was at least as good or better. Apple was able to do so. The likes of Nokia, Blackberry and even Microsoft weren't, and the phone makers that used Android proved more successful.
Waymo seems to be banking on confronting the automotive industry with the same challenge. The Volkswagens, General Motors and Toyotas of the world will have to ensure that their self-driving cars are on par with anything Waymo can offer. If they can't, they may end up mimicking the Android experience by licensing the tech from Waymo and potentially sacrificing some profitability as a consequence. With plans to start deploying 20,000 self-driving Jaguars in 2020, Waymo seems to have generated a significant head start to set the benchmark.
source:-bloomber