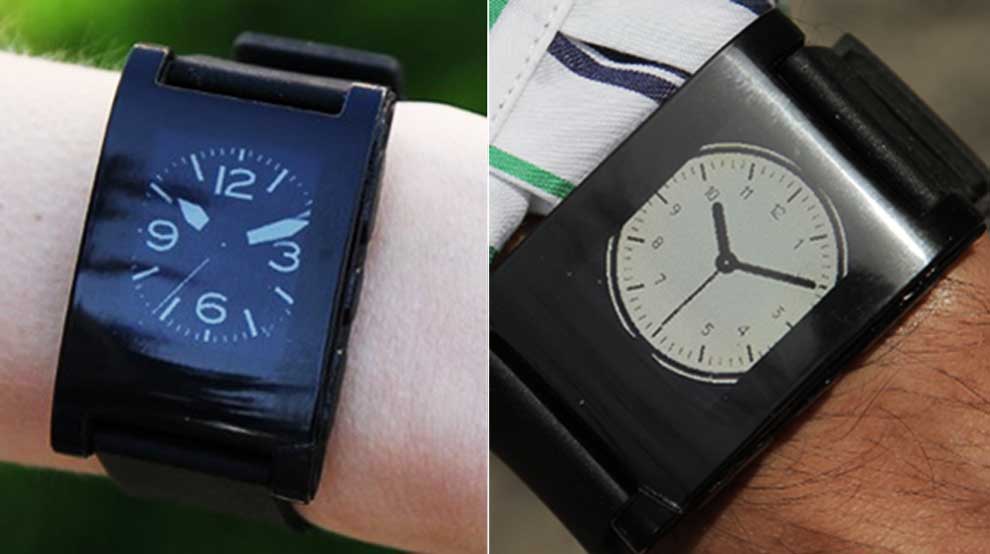 We take a look at the best bits of the 2013 Consumer Electronics Show
The Consumer Electronics Show (CES) 2013 gave us an insight into what to expect in the next twelve months. CES always features an incredible array of new products and prototypes from the wacky to the brilliant, and although some of teh more outlandish designs may never see the light of day, you can often pick up hints as to teh next big thing. In short, if you have any interest in up and coming technologies then you should definitely keep an eye on CES!
This year produced some brilliant new technology; here are some of my favourites.
1. Pebble Watch – getpebble
The Pebble Watch is an ingenious Smartwatch. You connect the watch to your iPhone or Android device and you can get email alerts, text messages, reminders, alarms and control your music to name but a few. You can download free clock faces from the Pebble Store and they have released a Software Development Kit (SDK) to allow programmers to create their own apps for the Pebble.
Give the Pebble a few months and wait for a few programmers to create some fantastic apps and this will be a watch you never take off. The first shipment is starting on January 23rd, but you can place a pre-order now. They are a little pricey at $150, but for a smartwatch with enormous functionality, it's not too bad.
2. PaperTab
The PaperTab is an E-Ink Tablet, think of a Kindle e-reader with full tablet capabilities. The best part is not the E-Ink, but how you can interact with it and create multiple displays with different PaperTabs. The technology is fantastic and I'd love to see it built into existing tablets, we're slowly getting closer to Minority Report!
3. 4K TVs
This year has seen the first consumer 4K OLED TV to hit the market. 4K is also know as Ultra HD and has a resolution of 3840×2160 where as current 1080p HD has a resolution of 1980×1080 pixels. This means that the picture is ultra sharp and gives incredible detail. Currently LG are the only manufacturer to release a 4K OLED TV and at $12000 it's not a cheap option. OLED (Organic Light Emitting Diode) screens are the next generation of LED screens, providing greater brightness and contrast and flexible screens along with an incredibly thin and energy efficient unit. Expect to see 4K OLED 3D TVs coming in the next few years without the need for 3D glasses!
Overall it's been another eventful CES with some fantastic new technology. This is just a small selection of what was on show. Make sure you follow CES on Twitter next year to keep up to date with the cutting edge of consumer technology.
["source=resolve"]