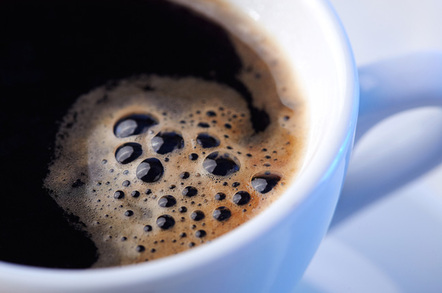 Microsoft will be including free support for Java with SQL Server 2019 in a move that involves a little shade thrown at arch-rival Oracle.
Java in SQL Server is nothing new – the language can be found lurking in various places around the product, including the interop layers used by the company's data virtualization tech.
With the arrival of Apache Spark and HDFS in a public preview of Big Data Clusters in the 2019 edition of the database server, Java has become a progressively more important component.
However, up until now, SQL Server took a bring-your-own-Java approach, with customers picking their own runtime. This would usually be something like OpenJDK or Oracle's Java SE.
OpenJDK lacks a support vendor, according to Microsoft (something that might surprise the likes of Red Hat, which has promised support for OpenJDK 8 until 2023 for its customers) and the scenario of Oracle having to help out a SQL Server customer is a bit awkward as far as the Windows giant is concerned.
And, of course, kindly old Big Red is in the process of phasing out free support for Oracle Java SE in favour of something that will keep Larry's yachts afloat awhile longer.
Microsoft has responded by bundling open-source Java outfit Azul Systems' Zulu Embedded with SQL Server 2019. The software giant had already inked a deal that saw Zulu for Azure inflict Java on Azure customers, and the largesse has now been extended to SQL Server.
As part of the agreement, Azul Systems will also provide security patches to be included in Microsoft's SQL Server cumulative updates at least once a quarter.
Naturally, customers can still choose Oracle for their Java satisfaction if they must, but caring, sharing Microsoft is quick to point out: "Oracle wants you to pay for your Java support. Fair enough, but Microsoft wants to give our customers a better alternative."
Azul Systems has trousered the best part of $177.7m in investment since its founding in 2002, notching up agreements with Microsoft for Zulu Embedded on Windows 10 IoT as well as Azure and now SQL Server 2019.
["source=theregister"]