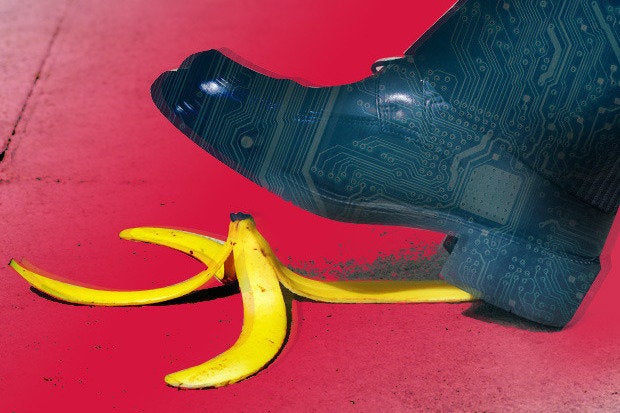 To no one's surprise, troubled Java Enterprise Edition (EE) 8 is likely to miss its target release date of the first half of next year, minutes of a recent Java Community Process (JCP) meeting reveal. But on the bright side, editions of Java Standard Edition (SE) might now happen every year as opposed to every three years or so.
During the Aug. 9 meeting, held via teleconference, Oracle's Anil Gaur, group vice president responsible for Java EE, said the planned release date for EE will change, but he did not yet have the details. Further information is expected to come at next month's JavaOne conference in San Francisco.
The minutes also reveal a desire by Oracle to shorten the release cycle for Java SE to every year. Oracle's most recent release, SE 8, arrived in March 2014, while Java SE 9 is set for March 2017. Periodically, Oracle offers updates to major releases as well.
According to the minutes, Patrick Curran, JCP chair, reported on a recent meeting with Georges Saab and Mark Reinhold, both high-ranking Java executives at Oracle, in which Saab said the intent was to shorten the SE release cycle to once a year. This desire "implies that they will not necessarily know in advance what features any particular release will contain," the minutes state.
The current release process was too heavyweight for such a release cycle, Saab said, but he did not have specific proposals for changing the process. Curran then expressed optimism that a Java Specification Request, a formal proposal for amending Java, could indeed be released in less than one year.
Java EE, meanwhile, will continue to evolve. "Some features will be more revolutionary but exactly how things will be packaged has not yet been decided," according to the minutes. Plans call for some features of Java EE to be based on Java SE 8, while others would be derived from Java SE 9.
During the meeting, Gaur expressed Oracle's desire that Java EE 8 have a programming model based on reactive-style programming, for building large-scale distributed applications. The company wants to include features like HTTP/2, state management, eventual consistency, and multi-tenancy.
Oracle recently revealed intentions to reboot Java EE 8 to better suit the growing predominance of cloud environments and the onset of microservices. The release has been the subject of much concern, with devotees questioning Oracle's commitment to enterprise Java.
Asked Wednesday about Oracle's intentions to shift Java EE 8's delivery date, Reza Rahman, a leader of Java EE Guardians, expressed hope there would not be much of a delay. "Any other new features [Oracle] has in mind could be included in releases that quickly follow afterward. I think that would satisfy the needs of the community the most."
[Source: Javaworld]