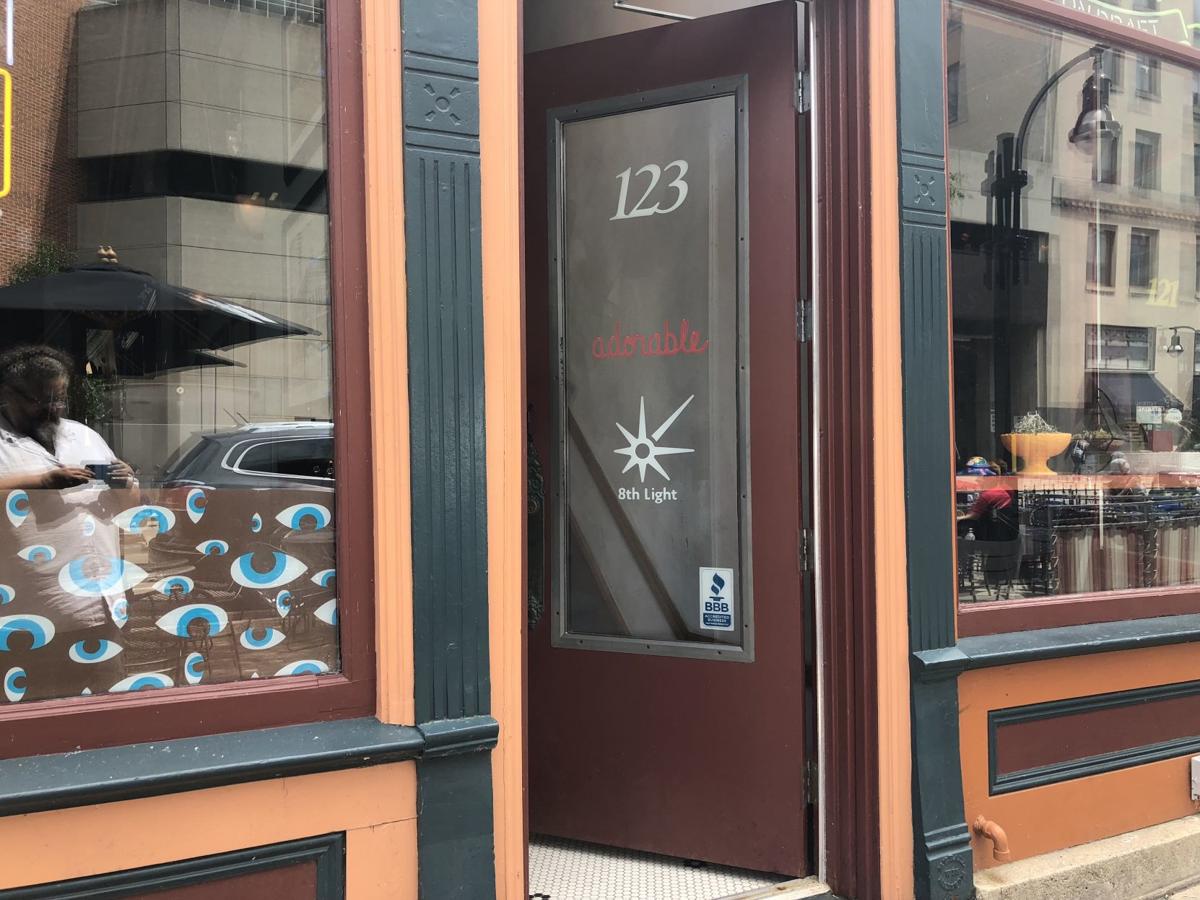 Surviving in an uncertain economy is not always easy for a small business.
At least, that's the concern Jim Remsik grappled with as he saw projects dashed or delayed last year, puncturing the rapid growth that had fueled Adorable, the Madison software development company he co-founded in 2014.
By 2016, Adorable had $3 million in revenue and a staff of 23. Then the slowdown hit in 2017.
"I think a lot of people didn't know how to react after this last (presidential) election, so we saw a steep decline in leads, and projects that we thought were going to get extended were put on hold," said Remsik, Adorable's president.
So, Remsik started looking for partners. In late June, Adorable — now with a staff of 11 — became part of 8th Light, a software development company based in Chicago, with additional offices in Los Angeles, New York, Seattle and London.
Purchased for an undisclosed amount, Adorable, at 123 E. Main St., is now 8th Light's newest branch.
"They're a little bit larger, and I think that offers a little bit of stability. They are a people-centric company, and that matches up with our values," Remsik said.
If Adorable — whose name is meant to differentiate the company from software businesses with "heavily masculine names," Remsik said — has been less visible than some of the other software companies in the Madison area, it could be because most of its clients have been from outside the local community.
"We have worked with companies from mom-and-pop e-commerce shops to folks in the financial industry," Remsik said. Clients have included a large consumer electronics company in San Francisco and an IBM subsidiary in Seattle.
Adorable's specialty is web applications with data visualization, he said. For example, for a Palo Alto, California startup, the Madison team helped build dashboards for fleet vehicles to detect if drivers were swerving between lanes, tailgating or stomping on the brakes.
But Jim Remsik and his wife, Jenifer Remsik, who has headed human resources at Adorable, are well-known in the Madison area for some of their other accomplishments.
They have organized conferences centered around Ruby, a computer programming language invented in Japan about 20 years ago that "was designed for developer happiness," Remsik said. It is easy to use and encourages creativity, with "very intuitive language," he said.
The couple also partnered with the YWCA in Madison to create the YWeb Career Academy, a 14-week bootcamp designed to teach women and people of color how to write JavaScript and other web programming languages. Those who make it through the program get a laptop and a guaranteed internship at a local company "at a family-sustaining wage."
Jim Remsik also is co-founder of another startup, Cardigan, with serial entrepreneur Matt Younkle, who is known for inventing the TurboTap beer dispensing device. Cardigan is an app they are developing to digitize business contact information and promote follow-up communications.
"Jim and I were brainstorming product concepts over coffee at Colectivo on the Square. I had a concept for building a better digital business card. I did not know — until Jim told me that day — that he had been working on a similar concept on the side," Younkle said. So they joined forces.
Remsik, 40, is a Madison native and La Follette High School graduate. He has joined 8th Light; Jen has not.
Paul Pagel, CEO and co-founder of 8th Light, said he was interested in acquiring Adorable for its strengths, not only in software engineering, but also in creative design and research. "They have a very diverse skill set for such a small team," Pagel said.
Founded in 2006, privately owned 8th Light — named for the "infrared light in the spectrum, influential but not seen," Pagel said — has 140 employees across its six offices, annual revenue of $22 million to $25 million (including Adorable), and a strong team-building ethic. Some of its practices might be viewed as "old school:" All new hires go through an apprenticeship program, and every day, employees greet each other with handshakes.
"During the winter, it's a little bit more fist-bumping" to keep from spreading germs, Pagel said. "It's really about fostering connections. … A lot of people have worked at companies where you don't know everybody's name."
Pagel said he hopes to learn from Adorable's apprenticeship techniques and people skills. He said the Madison office will help serve clients of 8th Light and Adorable in Wisconsin and throughout the Midwest.
"Jim has such a great network he has built both in business and in the development community, I expect significant growth in the Madison office," Pagel said.
source:-madison.