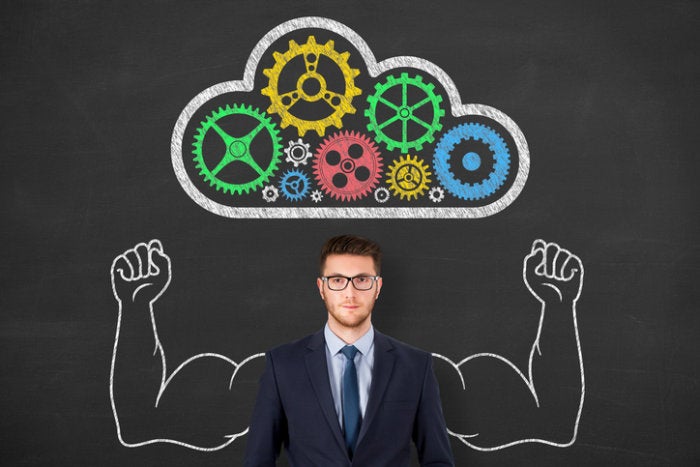 Often because of budgetary or time constraints, a number of nonprofit organizations tend to put technology at the bottom of their priority list. However, there's a major case for why nonprofit organizations should bring technology to the forefront of their minds.
To help make adopting the latest technology easy and affordable for nonprofit organizations of all sizes, Microsoft recently launched a new program for nonprofit organizations called Technology for Social Impact (TSI). This new program offers predictable pricing with standardized discounts, plus several Cloud and hardware offers for nonprofits to choose from.

Investing in IT Gets Easier with Predictable Pricing
Predicting technology expenses is especially important for nonprofit organizations – after all, budgeting is vital to their success, so standardized pricing and discounts would be helpful. But, a lot of nonprofit customers have complained about unpredictable pricing, noting that it's one of the difficulties of trying to buy Microsoft Cloud products and licenses.
With the new TSI program, there is now a standard discount model that will be applied across Cloud and on-premises products, which will give nonprofits the transparency required for their IT planning.
See a price list for various licenses available to nonprofit organizations. >>

Customized Programs for Your Nonprofit Organizations
There are also a number of nonprofits out there that have a strong desire to adopt the latest technology, but they have trouble envisioning, designing, and/or deploying that technology to optimize their missions. The TSI program is dedicated to serving nonprofits worldwide by providing Cloud support to those who need it.
If your organization qualifies as an eligible nonprofit, the best way you can get started is to work with a Cloud Service Provider (CSP), like ProServeIT, who can help you determine which license makes the most sense for your organization, support your team through the implementation of the technology, and ensure full adoption and utilization of whatever you end up implementing.
In order to become a Microsoft-certified CSP, an IT company needs to meet very specific criteria, including investing in its own infrastructure, and demonstrating that their support and billing capabilities are up to Microsoft's standards. This is important for your nonprofit because you need someone who not only can deliver the quality of service that Microsoft demands of itself and its partners, but also knows what's going on and can be your go-to support network. 

Why Should Nonprofits Care About Technology?
Just as IT innovation (like mobile computing, social media, ecommerce, Internet of Things, and artificial intelligence and machine learning) is disrupting the way the public interacts with the private sector, the nonprofit industry is also expected to adapt to these technological advances and provide donors, employees and/or beneficiaries with similar technology experiences.
This has led to a shift in the way nonprofits need to think about technology, and has pushed technology adoption and utilization into becoming a top priority for nonprofit organizations (like yours). The good news is that you can use the advances in technology that the private sector has developed to stay ahead of the curve and experience the same level of growth as your private sector counterparts.
For example, if you update to a Cloud-based IT environment, you'll not only help reduce your capital expenditures and get rid of obsolete hardware, but it will also allow you to tap into more resources, provide better collaboration and support capabilities for remote workers and/or satellite "on-the-ground" offices, and make it easier to scale as needed.

What is Technology for Social Impact (TSI)?
Because you're likely to hear more about TSI, here are some additional details about the program. In January of 2016, Microsoft made a pledge to donate $1 billion in Microsoft Azure Cloud services to 70,000 nonprofits around the world – a pledge which they surpassed by 20,000 nonprofits in a year and a half. Buoyed by their success, Microsoft decided to form a Technology for Social Impact group, which they dedicated to serving nonprofits worldwide by providing Cloud support to those who need it.
With the launch of the Technology for Social Impact group, Microsoft has also rolled out (and will continue to roll out) various Microsoft 365, Office 365, Azure, and other offers that will benefit nonprofits around the world. To see if your organization qualifies as a nonprofit, you can learn more about Microsoft's eligibility requirements here.

About ProServeIT
As a multi-award-winning Microsoft Gold Partner, ProServeIT has been helping organizations of all sizes increase their efficiency, eliminate their "IT debt" and apply a security lens to everything they do. ProServeIT understands that every organization has different needs and challenges, and will work with you to understand your organization's culture, your customers, and what's most important t you as a company. Providing customized solutions that help you simplify your IT infrastructure, increase your team's productivity, and grow your business, ProServeIT can use their expertise and experience to digitally transform your business.
source:-CIO