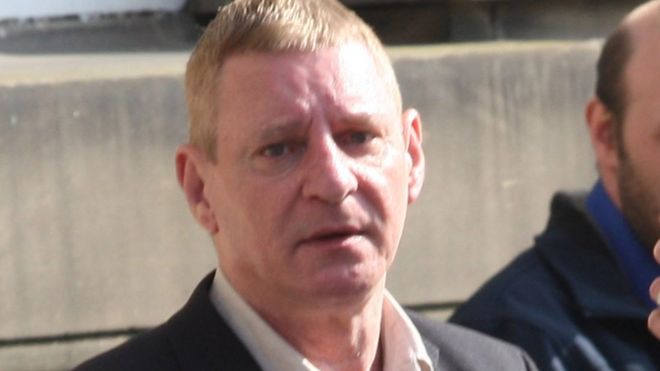 A serial abuser has been convicted again after a victim went to police when she learned in the media he had raped other women.
A court heard Gerard Porteous, 58, preyed on the mother during a campaign of terror in the late 1980s and 90s.
The victim came forward in 2016 to report what had happened to her.
Jurors were told she acted after reading a news report about Porteous being jailed for 12 years for other sex attacks.
A probe then revealed he had pounced on another woman while they were alone at his home in 1990.
'Deeply dangerous'
It lead to Porteous – once described "deeply dangerous" – now being convicted of assault, rape and indecent assault after a trial at the High Court in Glasgow.
He will be sentenced later this year.
Porteous regularly abused the first victim at a house in Coatbridge, North Lanarkshire, between 1987 and 1993.
A witness once heard the distressed woman "screeching" so loud, it was thought to have come from an animal.
She was also seen "crying, in a state" with a swollen mouth.
The court heard a friend tried to help her escape from Porteous.
She was ushered away disguised in glasses and a coat to hopefully avoid the abuser seeing her in the street.
But, the court was told he spotted her and again attacked the woman.
Jurors went on to hear how he also raped the frightened victim.
'Appalling conduct'
In his closing speech, prosecutor Steven Borthwick said: "She spoke of the way he acted towards her.
"She repeatedly told Porteous she did not want to have sex. She told him 'no', she told him to stop.
"He repeatedly used violence to overcome her will."
It was years later, the mother plucked up the courage to go to police after she "saw something in the news in 2016" about Porteous.
This was after he was locked up for raping and abusing a number of women between 1994 and 2013.
A judge at that time said he had carried out an "appalling course of conduct".
An investigation found Porteous had also attacked another woman at the house in Coatbridge.
She had initially gone to visit the first victim, who was not in.
Porteous, formerly of Paisley, Renfrewshire, went on to sexually assault her while they were alone.
He had denied the allegations.
source:-.bbc