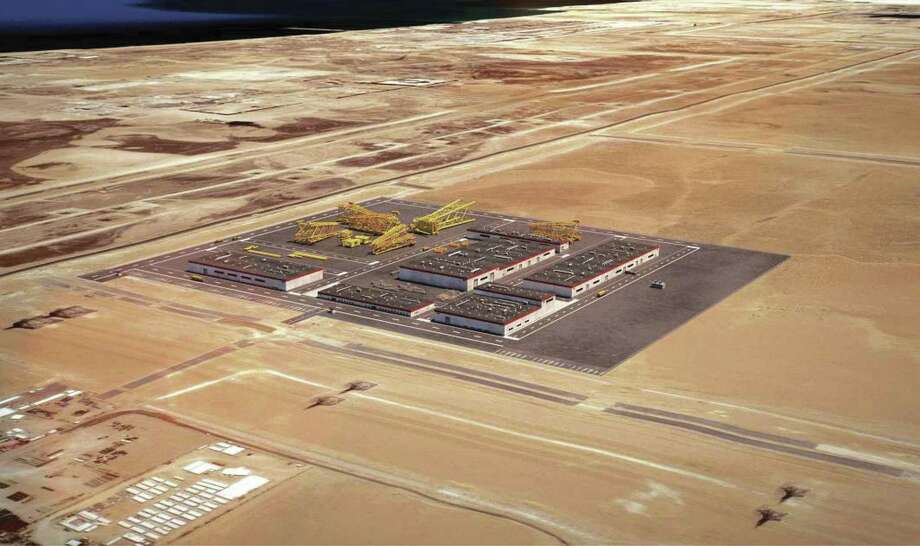 Marking the 50th anniversary of the Offshore Technology Conference (OTC), Saudi Aramco returns this year underscoring its long-term investment and partnerships enabling the company to continue in its role as a world-leading energy supplier.
Many of these investments have far-reaching industry effects and impact on Houston's economy as the city is recognized as a world energy capital with more than 5,000 energy-related firms.
Recent activities include:
Arabian Rig Manufacturing JV: first delivery expected by 2021
Saudi Aramco and Houston-based multinational National Oilwell Varco Incorporated (NOV) have formed a joint venture partnership, Arabian Rig Manufacturing (ARM). The JV will establish a world-class onshore rig and equipment manufacturing and aftermarket facility in Ras al-Khair, 80 kilometers north of Jubail, Saudi Arabia.
The modern, integrated facility will have the capacity to produce 10 rigs per year to serve the Middle East and North Africa region.
Spanning over 500,000 square meters, ARM will be the single largest state-of-the-art rig, drilling equipment, and aftermarket facility to date in Saudi Arabia. The manufacturing and services hub includes a two-floor office block, warehouse, raw material laydown yard, fabrication shop, machine and assembly shop, total paint and blast, rig-up yard, repair shop, and a future expansion area.
ARM will be supported by a commitment from the Saudi Aramco Nabors Drilling Company to buy drilling rigs from the JV. Commissioning of the facility is expected by 2020, with the first rig to be delivered by 2021. By 2025, it's expected ARM will have manufactured 55 land rigs.
Offshore long-term investment: field expansions and upgrades
Over the past year, Aramco has issued a series of tender documents related to long-term agreements (LTAs) with contractors for oilfield projects — such as Zuluf, Marjan, Safaniya, and Berri — off the Saudi Arabian coast. This initiative is part of Aramco's upstream long-term investment plan allowing for growth in production capacity.
Composite pipe facility part of nonmetallic strategy
NOV recently opened a facility in the capital of Saudi Arabia's Eastern Province, Dammam, to produce spoolable and jointed pipe including high-pressure line pipe, and downhole tubing and casing.
The reinforced thermoplastic pipe (RTP) manufacturing complex supports Aramco's aim to become a global leader in nonmetallic applications.
Recognized excellence: Manifa offshore project
Aramco's Manifa field development, one of the world's largest engineering projects off the northeast coast of Saudi Arabia, was recently recognized with the Excellence in Project Integration Award during the 2019 International Petroleum Technology Conference's (IPTC), held in Beijing, China.
The project involved 27 drilling islands connected by causeways designed to address the challenge of drilling in an environmentally sensitive area where fishing and shrimping are a big part of the local economy.
Saudi Aramco is a corporate sponsor of OTC. Through the years, company representatives have participated in the conference's technical program, giving presentations on Aramco's latest operations and technological advances as they relate to industry growth.
Attendees are invited to visit Aramco's exhibit booth #1051 to learn about its research and development program, collaboration efforts, and expatriate career opportunities.
["source=chron"]