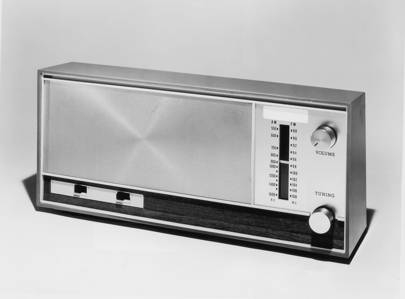 Norway will become the first country in the world this week to start turning off its FM radio network as the country moves to a digital-only broadcasting system.
On January 11, the city of Bodø, in the northern county of Nordland, will be the first to have its signal shut off, with the rest of the nation's signal being closed down by the end of the year. The country has been split into six regions for the turn-off.
Frequency Modulation was first invented in 1933 and more widely introduced in the 1950s. It is commonly broadcast between the radio frequencies 87.5 to 108.0 MHz.
"The fact that the FM network will be phased out does not mean radio silence in Norway," Digital Radio Norway says on its website. Instead, the organisation claims there will be five times the amount of radio channels available.
The radio group says it would take "huge" investments to bring the existing FM standard to a higher quality and the last Norwegian channels were launched on FM in 2004 and 1993. Instead of FM, the country will be moving to DAB (Digital Audio Broadcasting). The format, which is used in the UK alongside FM, was created by researchers in the 1980s.
"A lot of work has been done during the preparations to ensure a good replacement is in place," Ole Jørgen Torvmark, the CEO of Digital Radio Norway said. "The DAB network has been thoroughly measured and adjusted, and a great deal of information has been made available to listeners".
Despite the changes – it was approved by Norway's parliament, which first floated the idea in 2011 – not everyone is in favour. According to Reuters, 66 per cent of the country opposes the switch-off, with only 17 per cent approving of the digital-only method.
Cars are said to be one of the biggest issues for those in the country. One critic of the plan said in 2016 that the move to digital-only was "embarrassing". "Norwegian politicians have decided to make 15 million FM radios useless. It's a bad idea," Jan Thoresen, a digital expert, said in an opinion piece.
Norway is the first country to implement the digital switch but isn't the only one considering it. Switzerland and Denmark are also considering a change and the UK has been having discussions about a digital radio policy for years.
The UK's digital TV switchover finished in 2012 but radio has been slower. At one point, a digital radio switch had been planned for 2015. However, before the change happens at least 50 per cent of UK radio listening must come from digital radios and signal coverage has to be comparable to that of the FM network.

[Source:- Wired]