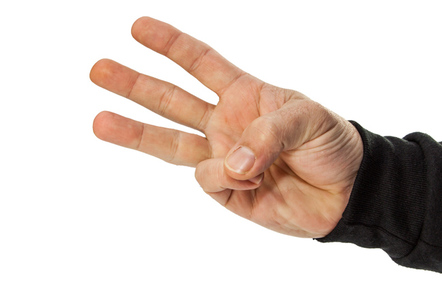 Sunday is a big day in Vulture Central. No, not the football. Sunday is three years to the day when Microsoft's apology for the Windows 8 generation was released to computer makers.
Windows 10 would hit end users two weeks later, charged with undoing the Metro carnage.
The background
In 2015 Microsoft was still reeling from the damage done by Windows 8, only partially mitigated by its follow-up, Windows 8.1. Flushed with success having "fixed" the disastrous Windows Vista with the jumped-up service pack of Windows 7 in 2009, Windows boss Steven Sinofsky had a relatively free hand with the next version of the platform.
Previews of Windows 8 shipped in 2011, infamously replacing the Start Menu, which first appeared in Windows 95, with a Windows Phone-alike array of tiles. Observers, your humble hack included, were stunned at just how… bad it was. While the touch-first interface worked excellently for the tiny group of Surface and Windows Phone users, those with traditional PCs found themselves stuck with mouse, keyboard and a horribly unintuitive mash-up of an interface with lightly warmed-over Windows 7 elements coupled with the new, flat design of Windows 8.
Sinofsky departed Microsoft in 2012, as the full awfulness of Windows 8 became apparent. Corporates stayed away in droves, despite an attempt by Redmond to improve things in Windows 8.1 in 2013. 8.1 reintroduced a Start Button (which simply threw the user back into the hated screen of tiles) and much better integration with Microsoft's cloud storage service, OneDrive. The placeholders feature of OneDrive, which saved on disk space while still allow users to view their OneDrive folders, was a particular favourite. Which was unfortunate, as things turned out.
Enter Windows 10
Coming six years after the release of the beloved Windows 7, Windows 10 had a lot to live up to. Once the name got locked down – for a while it was referred to variously as "Windows 9", "Windows Next", "Threshold" and "Oh God, Make The Pain Stop" (at least as far this user was concerned.)
Users were relieved to see the touch-first mantra forced into the background, although users of tablets faced a somewhat degraded experience. But hey, at least the unloved Windows RT tablet got a shiny new Start Menu though, eh?
Microsoft set itself an ambitious goal – to get its new operating system onto one billion devices. This is a goal that might have been obtainable had the mobile devices not crashed and burned so dramatically, or the first release of Windows 10 not been so bug-ridden. A Start Menu that couldn't handle more than 512 entries was symptomatic of the problems.
So keen was Microsoft to get the OS onto PCs that it gave it away for free for the first year to Windows 7, 8 and 8.1 users (later extended as those Windows 7 users refused to let the ageing codebase be pried from their fingers.) This enthusiasm was perhaps a little misguided – alleged forced upgrades and "misleading" update prompts left the OS foisted upon unwilling users. Several have since hauled Redmond into court, with one taking $10,000 off the software maker after she alleged the update left her computer "wrecked".
Bugs and the alleged forced updating aside, the first release of Windows 10 marked a significant change in how the operating system would be developed and upgraded. Microsoft promised that Windows 10 would be its last operating system release in the big-bang way to which users were accustomed. From now on changes would be incremental, regular and a lot more frequent. Whether users wanted them or not.
Windows As A Service had arrived.
Four months later, another release
As market share crawled towards the 8 per cent mark, not even surpassing that of Windows XP, Microsoft emitted the first major update for Windows 10 (numbered 1511). Hitting users in November 2015, the release took steps to deal with hardware incompatibilities and added some enterprise-friendly administration tweaks.
Another feature of 1511 was a general tidying of the interface. Bit by bit, the jarring inconsistencies that would see users flung from Windows 10-style dialogs or menus into the world of Windows 8 or 7 (yes, we're looking at you, Windows Control Panel) were polished away. A process that has continued into the latest release.
One jarring omission was the OneDrive placeholder functionality, beloved by Windows 8.1 users. Microsoft's sluggishness in porting the OS to its range of Windows Phones was an indicator that the mobile platform likely was not much longer for this world.
Happy Anniversary
July 2016 saw the "Anniversary" update shovelled onto users' desktops and an admission from Microsoft that no, that whole one billion thing? Not going to happen by 2018. Despite ever more intrusive nagging to upgrade, users had not rushed like an army of lemmings off the cliff that was Windows 10.
However, Microsoft was pleased to note that after a year, the OS had managed to pass Windows XP and Windows 8.1 and spray itself over more than 20 per cent of the world's desktops.
Microsoft had been busy in the long gap between the November Update and the Anniversary update and, assisted by its growing army of Windows Insiders (established back in 2014) giving feedback and free testing, was pretty chuffed with the release. Its replacement for Internet Explorer, Edge, which appeared in the first release of Windows 10, got plenty of love one year on, although users still stayed away in droves.
Other than the seemingly never-ending polishing of the interface, the most significant change to Windows, which the vast majority of users would not notice, was the introduction of the Windows Subsystem for Linux. Allowing a developer to run Bash on Windows, via an implementation of Ubuntu, was huge and a clear sign of changing of attitudes within the bowels of Redmond.
Silly names and silly bugs
Following the Anniversary update, Microsoft took another breather before embarking on the two release per year strategy we've all come to know and love.
Unfortunately some astonishingly silly bugs had to be squashed as a matter of urgency. The over-reliance on Windows Insiders for testing became apparent as a sequence of high profile bugs crawled out of the woodwork. First up were USB webcams that were left borked due to changes in how Windows 10 handled video streams. Microsoft took the line that there was, er, nothing to see here. Everything is fine.
Harder to ignore was the bug that caused a PC to display a Blue Screen of Death upon being connected to that most rare of devices: a Kindle Paperwhite.
Microsoft was not quite so quick to comment on that one.
The "Creators Update" arrived in April with release 1703 and was mercifully light on major changes. The name itself harked back to a presentation given in 2016 by Microsoft where the Surface Studio was unveiled – a device aimed at creatives with pen, dial, a tilting screen that was glorious on the eye and a price tag to make even the most ardent Apple fan take a step back.
While actually having little in the box for creatives, despite the funky title, the Creator's Update did take steps to address criticisms levelled at Microsoft for the amount of data slurping performed by the operating system. A new privacy screen allowed for greater control, but not the ability to turn everything off completely.
Otherwise it was business as normal. Microsoft continued to iron out oddities in the user interface, polish the Edge browser and generally tweak the experience. To all intents and purposes, Windows 10 was maturing into the platform it should have been at launch, but quality issues continued to linger.
It's the Autumn Update. Autumn!
Microsoft continued its vaguely mad naming strategy with the Fall Creators Update (aka release 1709), which hit in October 2017. Aside from the usual plethora of interface polishing, Edge tinkering, and a push to persuade users to don Microsoft's own version of Virtual Reality (VR) goggles, Windows Mixed Reality, there were two very significant updates.
The first was the return of OneDrive's placeholder feature, much missed from Window 8.1. Regardless of Microsoft claims of a total re-engineering of the function, users were delighted to have the functionality back, which rendered the cloudy storage considerably more usable and arrived just in time to fend off competing technologies from the likes of DropBox.
The second key update was the completion of the Windows Subsystem for Linux, allowing users to install distributions from the normally moribund Microsoft Store. It is hard to over estimate the huge step change this represents, and is something that would have unthinkable a few short years previously.
Final Report – good progress, must try harder and stop being distracted by your neighbours
Up until the April 2018 Update, Microsoft had been making good progress with Windows 10. Improvements in the fit and finish of the interface, coupled with useful features outweighing the frippery had made the platform a compelling one for Windows users.
However, diversions along the way in the form of Windows Mixed Reality and Windows 10 S (a curious call-back to the restrictive days of Windows RT) have proved a distraction.
Quality has also suffered, in the form of the disastrous April 2018 Updatewhich brought a few new functions (such as the history viewer, Timeline) and a torrent of user complaints.
Not that Microsoft would agree.
With the next release containing a limited set of new features and Microsoft focusing more on polishing and fixing what is already there, the Windows 7 hold-outs should finally feel able to make the upgrade.
Support for Windows 7 ends in January 2020, and if Windows 10 (or Windows 365, as the thing will probably end up being called by then) is still not to the liking of users of the venerable platform then it may time to step into the wonderful of world of Linux.
Source:-theregister