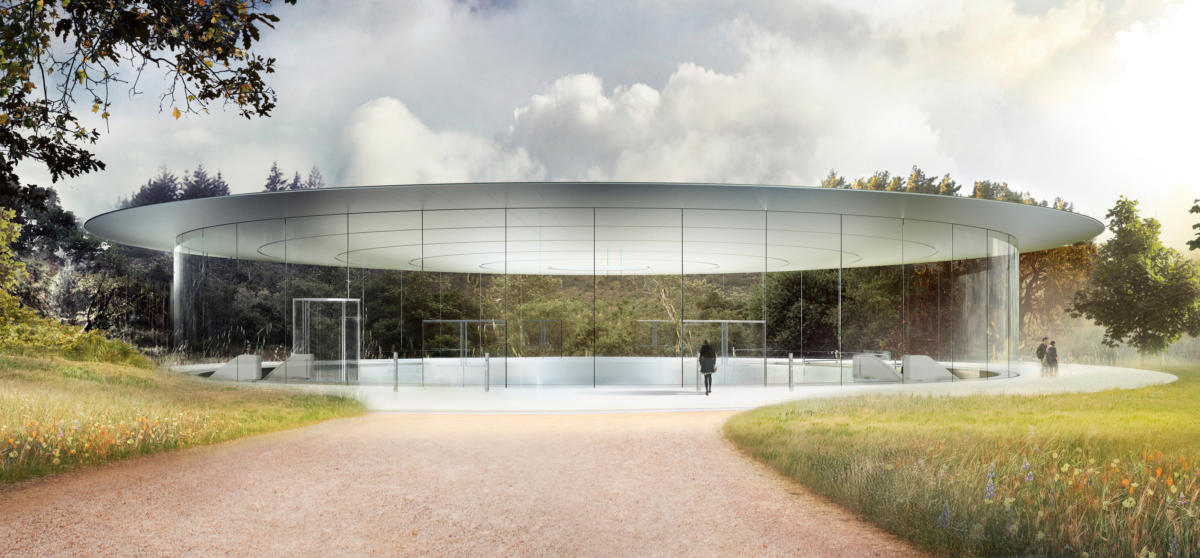 Apple has set the table and arranged an array of partnerships to help encourage enterprise customers to sit down and eat what's there. And the plan is working.
That's what happens when hell freezes over
Way back at the turn of the century, Apple's then CEO, Steve Jobs, described the move to make iTunes and iPods Windows-compatible as being like: "Giving ice water to somebody in hell". iPod addiction motivated many to grab an iPhone, and the rest is history.
Today we're told that when given the chance to choose employees choose to use iOS and Mac, which is why hundreds of thousands of Apple systems are or will soon be in use at some of the world's biggest enterprise names.
BYOD may be one of the biggest buzz words of the last couple of years of tech reporting, but what we've seen so far is just the beginning.
Market and Markets believes 50 percent of enterprises will have adopted BYOD strategy by the end of the year. Apple should see benefit from this, but that still leaves plenty of space for future growth.
IBM, Delta, GE, and many more are using Macs/iOS. SAP has almost 13,000 Macs deployed across its business. Capital One has 12,000 Macs. GE recently announced plans to shift to iOS devices and Macs. Bank of America, Medtronic, and Panera are adopting iPads. Even the NYPD recently revealed it is dumping Windows Phones for iOS.
Walmart is the latest major enterprise to say it is developing plans to deploy thousands of Macs across its business. The company already expects over 225,000 of its sales associates to be on iPad by the end of 2017.
Why is this happening?
In part, it's the TCO.
More specifically, it's the triumph of long term thinking over short term benefit.
You see, Macs are often more expensive than PCs when you first purchase them, but in the long-term they cost much more to run overall once support and additional costs are factored in.
How much more? IBM has claimed to save up to $543 per Mac in comparison to the cost of a PC, and that 73 percent of its employees will choose a Mac when given the chance.
Discussing Walmart's interest in the Mac at JNUC, Walmart Technical Expert, Miles Leacy, also said that Windows users need much more tech support. Walmart currently supports a number of Macs, but this is likely to grow across the rest of the year.
While the company hasn't yet announced anything on its plans to increase its Mac deployment, Walmart's interest in Apple's platforms reflects how most enterprises are thinking about IT equipment purchasing in the post-Windows-age.
They want to maximize the benefit of their technology infrastructure investments, so offering Macs as an option is becoming a no-brainer. Not only do employees want them, but they cost less to manage in the long-term.
What's interesting is that this recognition of Apple's big TCO advantage is only now becoming international, which bodes well for future growth in the sector.
Canada's Compugen recently launched a new service to provide, configure and support Apple products for enterprise customers. Noting that Apple's devices "transform productivity", Compugen President and CEO, Harry Zarek said:
"Customers will realize the exceptional TCO and favourable leasing terms Apple hardware brings to the enterprise based on strong residual and lifetime values."
Fade away
Some died in the wool Windows-focused techs will probably argue that these changes in enterprise attitude don't mean too much. They will point to the huge number of Windows systems deployed across enterprise IT and call Apple's market share a "rounding error".
They have a point: There are tens of millions of Windows PCs in use across enterprise shops, however, when it comes to productivity the Mac punches far beyond its weight.
A recent Egnyte survey showed that while Windows is responsible for 75 percent of the work done on enterprise PCs, macOS still accounts for a creditable 25 percent.
Many of those millions of Windows PCs are running Windows XP.
However, most enterprises are slowly beginning to recognize the need to replace those old Windows XP machines. That's an opportunity for Apple. Will enterprises really choose to replace like with like?
Apple hopes not, and to help influence that discussion the company has teamed up with some of the biggest names in enterprise IT consultancy: IBM, Cisco, Accenture, JAMF, Dimension Data, Mobile Iron, Deloitte and others.
These credible partnerships enable the residents of Apple Park to evangelize the Apple platform advantages (predictable hardware and software upgrades, long term planning and commitment, fragmentation-free security, TCO and user satisfaction) to enterprise purchasers through established systems integrators those enterprises already trust.
Now hell has frozen over, all those enterprise purchasers finally have the freedom to skate to where the puck is going, rather than staying where the puck once was.
Google+? If you use social media and happen to be a Google+ user, why not join AppleHolic's Kool Aid Corner community and get involved with the conversation as we pursue the spirit of the New Model Apple?
Got a story? Please drop me a line via Twitter and let me know. I'd like it if you chose to follow me there so I can let you know about new articles I publish and reports I find.
["Source-computerworld"]