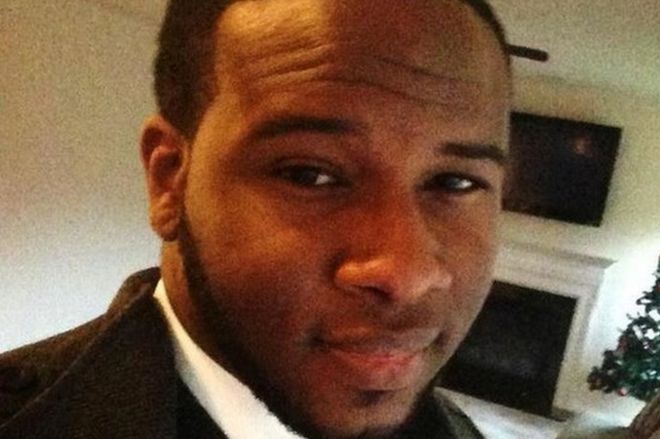 Lawyers for 26-year-old Botham Shem Jean said police were trying to "criminalise the victim".
Officer Amber Guyger, who shot him, says she mistook his apartment for her own and thought he was an intruder.
She has been charged with manslaughter and has been released on bail.
A search was conducted at Mr Jean's apartment after the deadly shooting.
Court documents released on Thursday showed that police had found a small amount of marijuana at the property, along with other items such as a lunch box and laptop.
Lawyer Lee Merritt, who represents the family of Botham Jean, said this showed investigators were trying to discredit the victim.
"They immediately began looking to smear him," he said.
Civil rights groups and activists have been outraged by the news. Many were also angered by a tweet from a local affiliate of the conservative-leaning Fox News.
Several asked why the discovery of drugs was relevant to the case.Cornell William Brooks, president of the National Association for the Advancement of Colored People, cited the notorious case of Emmett Till, a 14-year-old who was murdered after a white woman accused him of making lewd remarks and touching her.
Family and friends paid tribute to Mr Jean at his funeral on Thursday, which was held at a church in a district of Dallas.
He grew up on the Caribbean island of St Lucia and went on to work for the professional services giant PricewaterhouseCoopers.
Michael Griffin, minister at the Singing Hills Church of Christ, said Mr Jean was "a light in a dark room", CBS reported,
"Celebrate the life of this young man. Celebrate the fact that God gave the world this young, energetic, smart, educated, talented, young man of God," he told those present.
source:-bbc.c