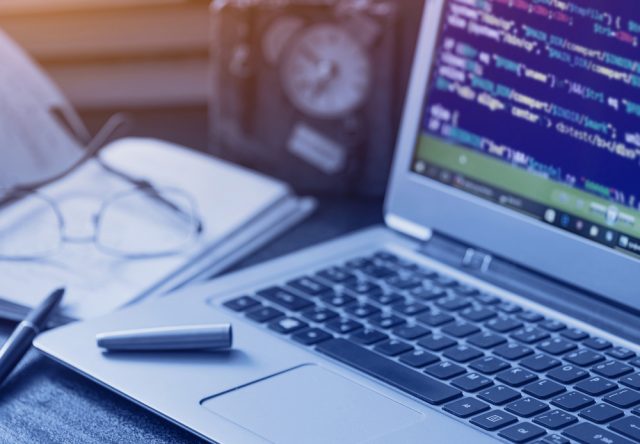 Java established itself as one of the leading programming languages shortly after its debut, over two decades ago. According to the TIOBE Index for January 2018, it is actually the programming language that most people are interested in. For newcomers, it is among the top picks, no doubt due to the sheer number of jobs available.
The TIOBE Index, which provides a glimpse into our interest in programming languages based on searches on Google, Bing, Wikipedia and YouTube, among other major resources, puts Java at the top of the pack with a 14.21 percent rating. It holds a comfortable lead over its main rivals, though at least one of them is starting to gain ground again — C.
While Java rose to the top and strengthened its position, C has seen its popularity decrease over time. The benefits that it offers, like speed, efficiency and native support on multiple platforms, paled in comparison to the features rivals like Java have, which make the latter better suited in a tech world where mobile and web platforms are surging.
However, as noted in the TIOBE Index, C's advantages are making it a more relevant choice now due to the evolution of the automotive and manufacturing markets. When we are talking about embedded systems, it makes a lot of sense, and with the push towards smarter vehicles and better robots C is very well positioned.
The TIOBE Index puts C in second place, with a rating of 11.03 percent. It is up 1.69 percentage points in January 2018, compared to January 2017. This kind of performance is what led TIOBE to give it the Language of the Year 2017 award. For such a venerable language, that's quite an achievement.
While C gained ground, Java lost 3.06 percentage points. That's the biggest loss in the top 20, by far. The other programming languages have been relatively steady, with Python (and C, of course) being an exception. It gained 1.21 percentage points, to reach a rating of 4.67 percent, which now puts it in fourth place, behind C++. Python's boost pushed C# down one spot, to fifth place.
This ranking does not reflect what the most popular programming language is among developers, as TIOBE points out, but it does paint an interesting picture. "The index can be used to check whether your programming skills are still up to date or to make a strategic decision about what programming language should be adopted when starting to build a new software system," TIOBE says.
It is worth noting that, based on their design, some programming languages are better suited for specific applications. So, for instance, if you want to learn Java because it is the most popular here, but your passion is artificial intelligence, there may be better options around — like Python, for instance.
What's more, the popularity of a certain programming language may not accurately reflect the job market in your area. C or R may rank well here, but the vast majority of openings may be for Java, JavaScript or C# developers. So, if you are a newcomer, it would be wise to study the market first before making a decision.
source:-betanews