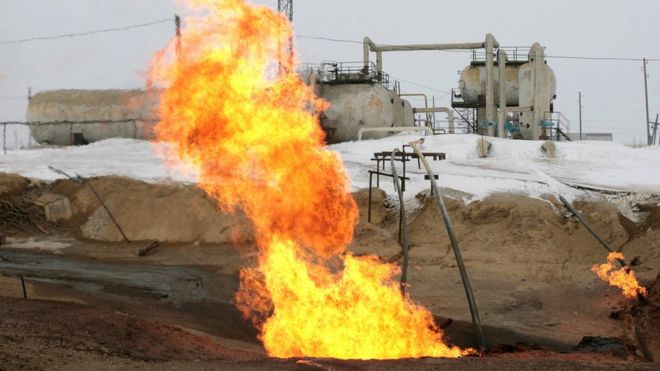 Prime Minister Theresa May has promised measures against Moscow if there is no adequate explanation for the poisoning.
But she would be pushing against interests that touch UK football, members of the House of Lords, and valuable assets owned by UK companies.
Those assets include BP's 20% stake in Russian oil and gas giant Rosneft.
That's worth repeating – a FTSE 100 company owns a fifth of Russia's most valuable company, which is state controlled.
BP's chief executive Bob Dudley sits on a board that is chaired by close Putin-associate Igor Sechin. So far, the two companies have managed to find a way to carry on business despite sanctions imposed after Russia's annexation of Crimea.
Mr Dudley often has to leave the room during board meetings when matters pertaining personally to Mr Sechin arise as he is on a list of sanctioned persons. If sanctions get tougher – how will BP manage an asset that provides a third of its global oil production?
So far the stock market has not moved to apply a discount to BP's holding, and sources close to the company have said they hope that any sanctions would target individuals rather than important foreign assets. But if the gloves really come off, what action would Russia take?
A former executive of a telecoms company with a Russian subsidiary told me just how difficult Russia can make life.
After the invasion of Crimea, Russia told the company to change all the phone numbers in Crimea to give them a Russian rather than Ukrainian prefix. Failure to do so would result in their licence to operate being suspended.
Russia demands evidence of UK spy poison
How could the UK retaliate against Russia?
The London Stock Exchange recently accepted a listing from EN+, a metals company controlled by Oleg Deripaska, who you may remember was courted by both Lord Mandelson and former Chancellor George Osborne aboard his yacht.
Now Mr Deripaska is not on the sanctioned persons list but – as I reported in November last year – the proceeds of the London share sale were used to pay down his debt to sanctioned Russian bank VTB.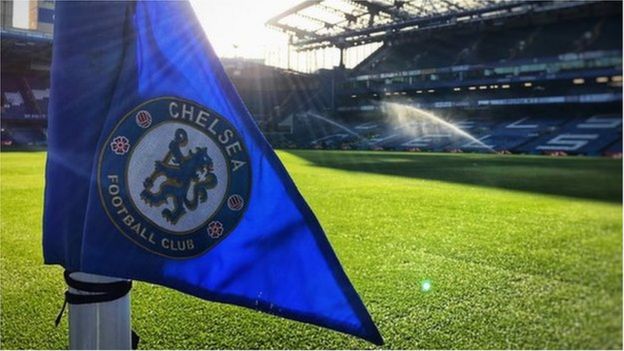 The ties go deeper. Greg (Lord) Barker, former Energy Minister under David Cameron, is the non-executive chairman of EN+.
There is nothing illegal or sanctions-busting in that, but it serves an illustrative tip of the iceberg of the huge amounts of work that UK advisers, lawyers and bankers derive from advising Russian customers located here and in Russia.
Property deals
Messrs Usmanov and Abramovich have taken a chunk of the hallowed turf of the Emirates (Arsenal) and Stamford Bridge (Chelsea) and have operated perfectly legally here.
But both are on good terms with Vladimir Putin. If the way to hurt Putin is to hurt his friends, how far is the UK prepared to go? Is it ready to send a message that Russian money and business is not welcome in the UK just as Brexit looms.
After expelling diplomats, one way for the UK to retaliate is to target Russian's huge UK property holdings. The Criminal Finance Act could be used to look more deeply into how the money used to buy premium London property was acquired.
It is unlikely there will be widespread sympathy for the estate agents who make their money flogging penthouses to oligarchs, but Russian business has become an important fact of UK public life and the government may find it hard to target any new sanctions precisely enough not to deter valuable, legal business.
There are other options – such as boycotting football's World Cup – but how many other countries would follow suit? Europe is also much more dependent on supplies of Russian gas than the UK.
With Donald Trump pursuing a protectionist trade policy and with his hands full in North Korea, Theresa May's biggest test may be the amount of international support she can command.
source:-.bbc.c