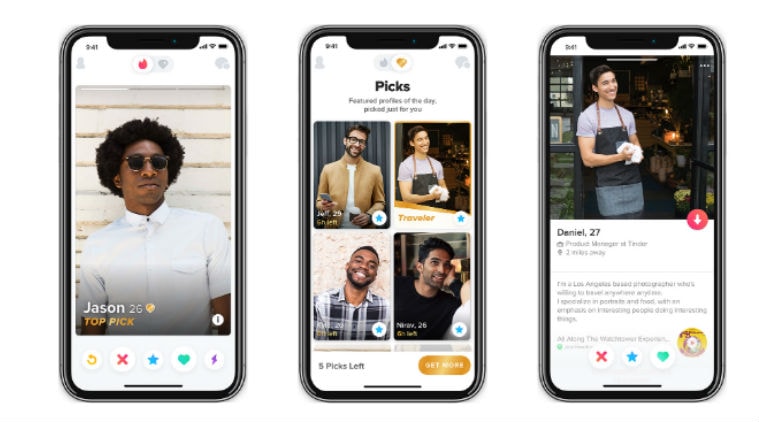 Tinder Top Picks, a feature that suggests a tailored list of potential matches to Tinder Gold users, has been rolled out worldwide. The feature is available for Tinder users on Android and iOS platforms. Tinder is also the top grossing app on Android now. Do note that Top Picks can only be accessed by Tinder Gold or paid users of the app. Top Picks takes into account several factors such as the user's job, education, etc listed on their profile to suggest matches. The first test for the feature was held in June this year. Now, it is available for all Tinder users globally.
Tinder parent company Match Group in August 2018 reported the service added 299,000 paid members in the second quarter, totalling to 1.7 million in the past year. Tinder has more than three million paid users since Gold was launched. The company attributes the growth to paid features like Top Picks. The feature also takes advantage of the user's previous swiping behaviour to show the best potential matches.
"It has been our constant endeavour to provide more value to users; and hence we're excited to make Top Picks available in India. The feature brings to life aspects of our users and provides a fun, new way of making meaningful connections," Taru Kapoor, GM of India at Tinder and Match group, said in a press statement.
As per an App Annie report of July this year, Tinder was among the top ten companies to have earned the most on Apple App Store, via subscriptions and streaming. Netflix has topped the all-time list and is closing to the $1 billion mark from consumer spending. It is followed by Spotify, Pandora Radio, Tencent Video and Tinder.
"We're excited to finally share Top Picks with our users around the world given its early success," said Brian Norgard, Chief Product Officer at Tinder. "Data suggests users in test markets have loved the feature, and we're happy to make one Top Pick available to all users each day with this global rollout. The feature refreshes every day, highlighting the diversity, talents and passions of our users in a simple, fun and useful manner."
Source:-indianexpress